Every year in April, Dr. Christopher Gobler, Endowed Chair of Coastal Ecology and Conservation and director of the New York State Center for Clean Water Technology, delivers his "State of the Bays" talk. This year, the topic is "Watershed of Destiny," and the the talk is a perfect fit for Earthstock, the week long celebration of Earth Day at Stony Brook University, 
On Long Island, our sole-source aquifer is our drinking water supply, and the primary source of freshwater, nitrogen, and other contaminants to coastal ecosystems. Recent trends in the quality of both groundwater and surface waters on Long Island have been worrisome. Emerging contaminants such as PFAS and 1,4-dioxane are entering drinking water supplies. Nitrogen levels in groundwater have risen by more than 60% in recent decades and coastal ecosystems have degraded. Emerging research indicates climate change processes will intensify many of these impairments in the near future, meaning rapid actions are needed to mitigate these events. In good news, Long Island has become a wellspring for novel solutions to mitigate water quality impairment and climate change. 'In the water' remediation approaches involving seaweeds and bivalves can locally mitigate nitrogen loads, algal blooms, and ocean acidification, demonstrating that regenerative and restorative aquaculture is a viable economic and environmental solution for Long Island. The New York State Clean Water Technology Center at Stony Brook University has identified cost-effective technologies to dramatically reduce nitrogen loads from individual homes and to coastal water bodies. Implementation of such technologies coupled with 'in the water' solutions will be required to reverse the decadal negative trends in water quality and fisheries.
For more information about Earthstock at Stony Brook University, please visit: https://www.stonybrook.edu/commcms/earthstock/
For more information about the School of Marine and Atmospheric Sciences, please visit: https://somas.stonybrook.edu/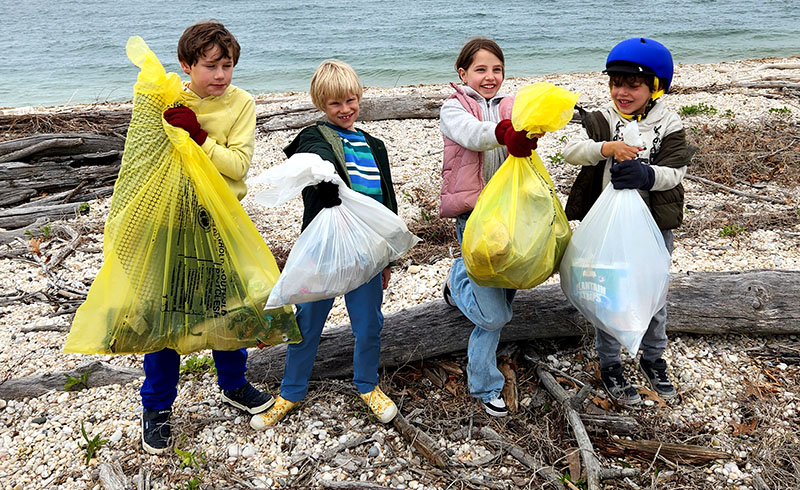 We hope you are all enjoying the cool and peaceful days of spring as we approach the busy summer months.Kicking off the summer season, after a long hiatus the first in-person Annual Meeting of the Orient Association will be held on Saturday, May 27th at 9:30 am in Poquatuck Hall.Members of the Orient Association will be voting on a new slate of officers and Board Members will be introduced.
read more