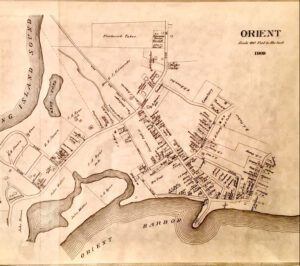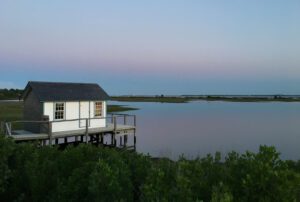 Orient Association Mission
Orient Association's mission is to provide forums for the people of Orient to learn about the issues that affect them, and to express their views and concerns about those issues. Our goal is to find constructive approaches to improve our community and to help solve the problems that we face.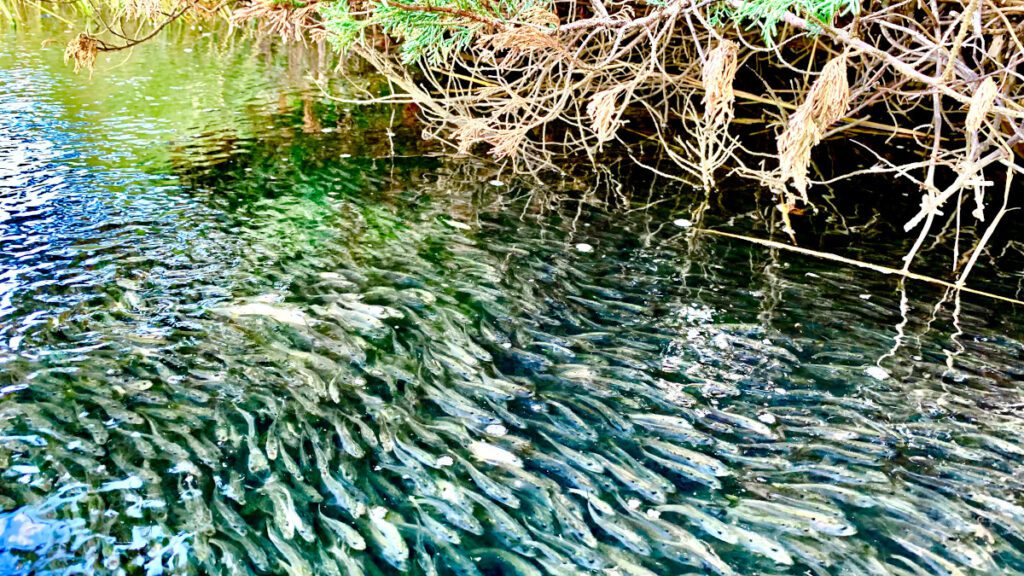 Water Project
Orient sits atop a single, thin, freshwater aquifer and is surrounded by beautiful, productive bays and estuaries.  Unfortunately, both our groundwater and our surface waters have been degraded over the past half-century, and both face significant threats going forward.
Water is the lifeblood of this community, so the OA believes it is critical to understand and confront these threats.  We are therefore working on developing a comprehensive plan for remediating and protecting the hamlet's ground and surface waters. The plan will cover three areas:
Situation assessment
Prioritization of actions to be taken
Activation (identification of funding and responsible party–Suffolk County Government, NYC DEC, EPA, etc.)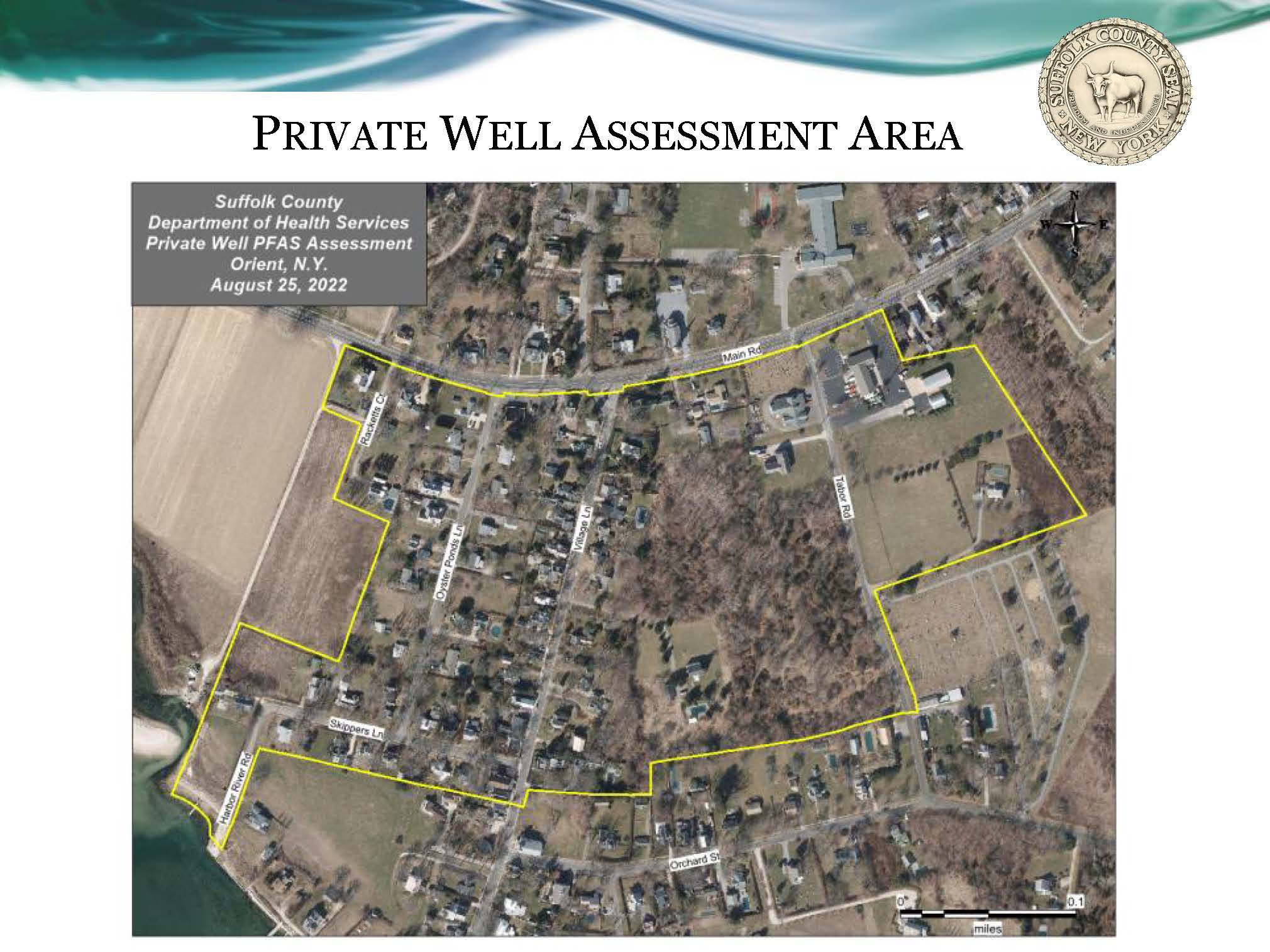 INFORMATION SESSION ABOUT THE WATER QUALITY ADVISORY
On Monday Oct. 17, 2022 the Orient Association hosted a Zoom Information Session so that the community can learn more about PFAS contaminants and the Water Quality survey that is being performed by the Suffolk County Department of Health Services (SCDHS).  Jason Hime, the Principal Public Health Engineer of the SCDHS Department of Water Resources offered a short presentation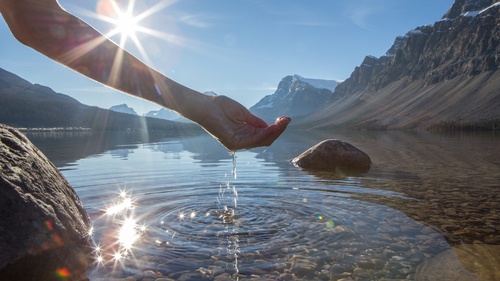 Septic Grants
Orient and much of Suffolk county households are reliant on septic/cesspool waste water systems, many of which are in environmentally fragile areas and pre-date the requirement for adequate septic systems. These systems push pollutants, especially nitrates, into the groundwater and Peconic Bay.
Suffolk County and New York State have recognized these threats and established a grant program to encourage homeowners to install what is known as Advanced/Innovative Septic Systems. These systems, based on proven technology, transform normal household waste water into nearly pure water before leaching into the ground and the bay.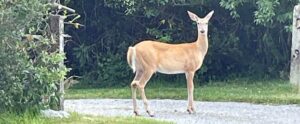 AUGUST 13 Deer Management FORUM
At Poquatuck Hall – Moderated by Mary Morgan
Panelists:
Greg Doroski -Town Board Liaison for Deer Management Task Force
Craig Jobes-  Environmental Analyst and de facto member of the Deer Management Task Force
Arnold Blair- Nassau Point Property Owners Association Deer Committee and member Deer Management Task Force.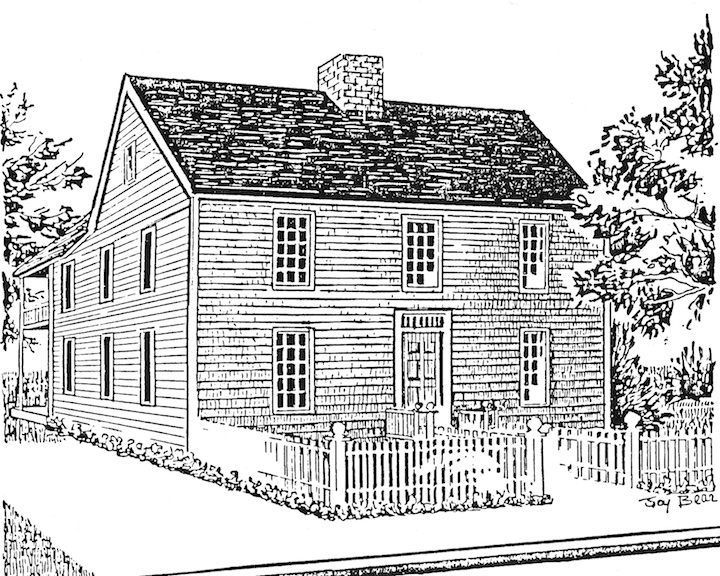 Historic Preservation
Orient is an exceptionally beautiful place. The preservation of iconic viewsheds, open space, farmland and historic homes all contribute to making it so special. With its unusually large group of late 18th century and early 19th century homes, the Orient Historic District was added to the National Register of Historic Places in 1976. The Southold Town Historic Preservation Commission was formed to protect the integrity of the Historic District and other Landmarks. Find out more about the Historic District and the Historic Preservation Commission.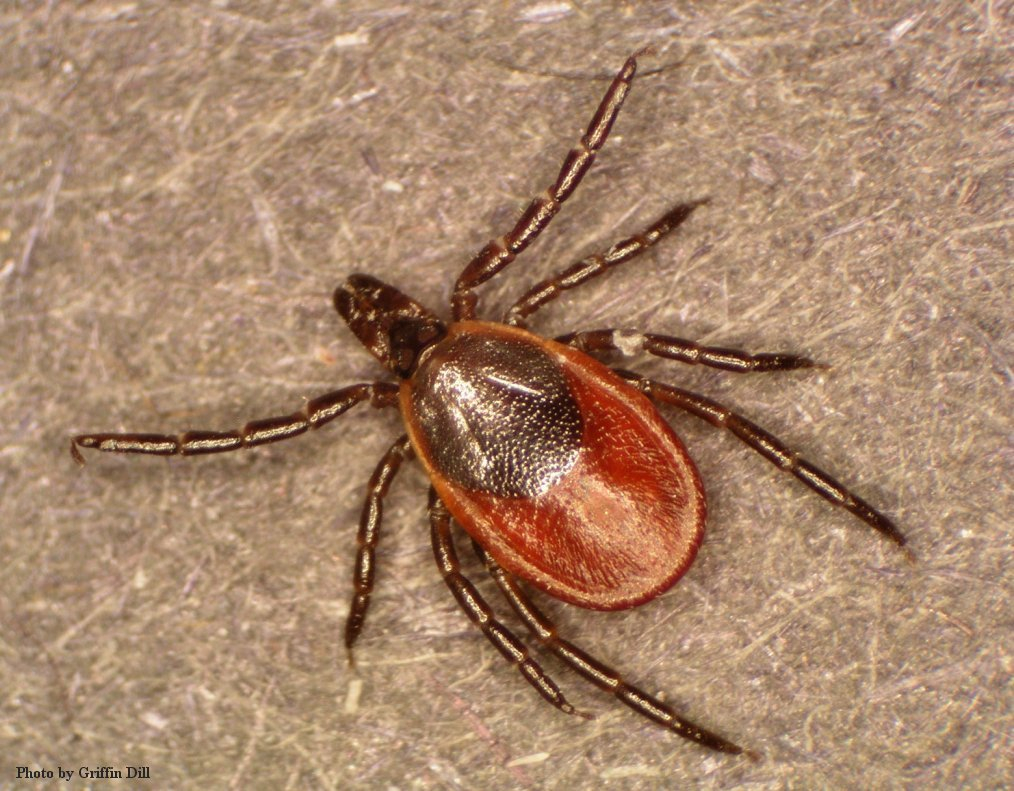 Pest Management
A balanced ecosystem is beneficial to plants, wildlife and humans alike.  Deer and ticks are an increasing threat to our ecosystems as well as public health and safety.  The North Fork Civics and the North Fork Deer Alliance have partnered with the Town and County to develop plans to reduce the deer population in Southold Town.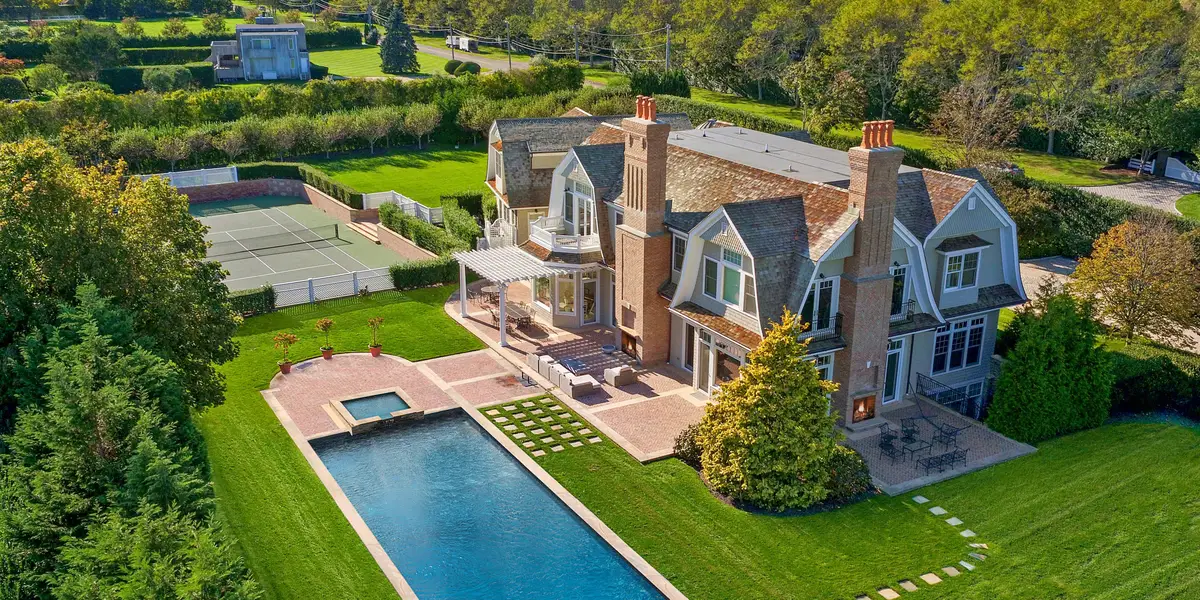 House Size
Our current Zoning Code allows for the construction of very large homes in the Town of Southold.  The Orient Association has partnered with the other North Fork Civic Associations to urge the Town Board to take action.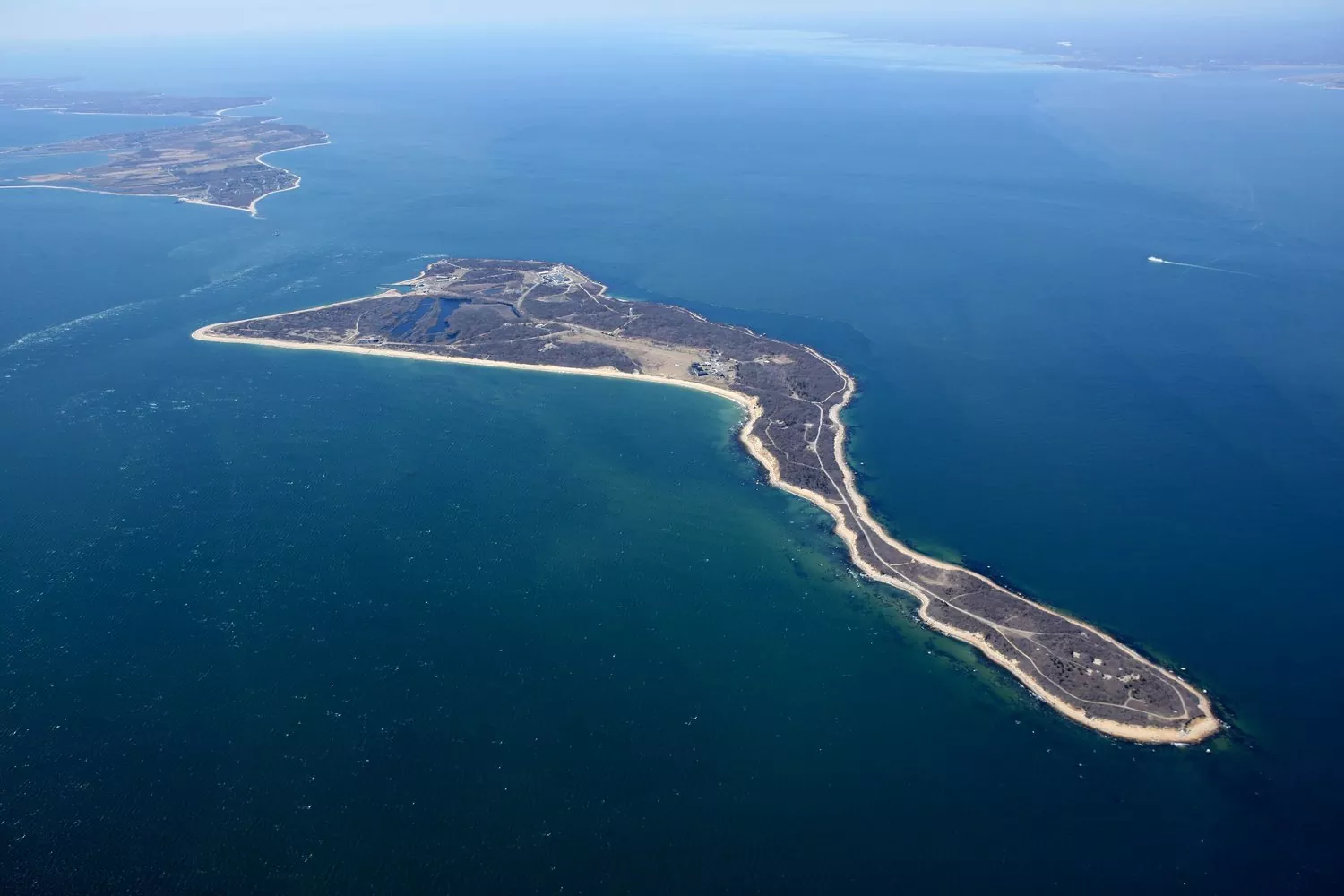 Plum Island
The Orient Association partnered with Preserve Plum Island and over 100 other organizations to keep Plum Island from being sold by the Federal Government to the highest bidder.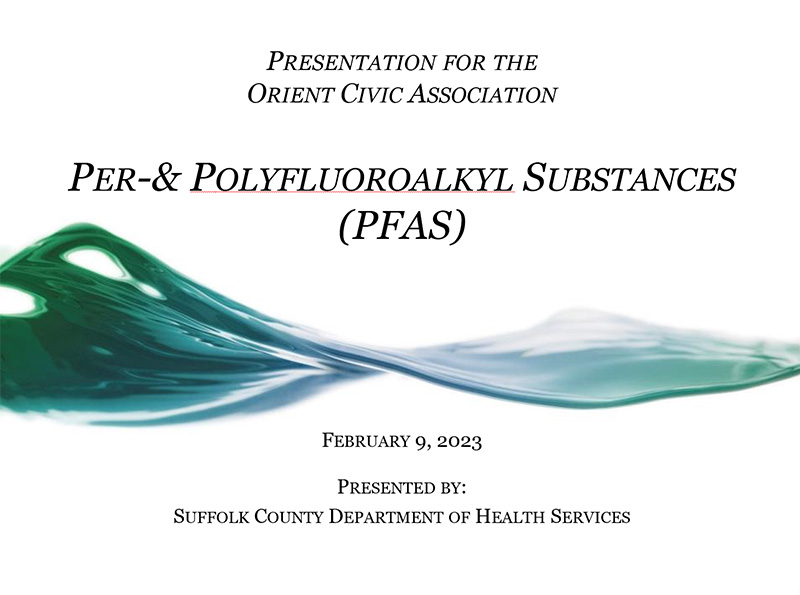 On Thursday Feb. 9, 2023 the Orient Association hosted a Zoom Information Session so that the community can learn more about the expanded water testing survey for PFAS contaminants that is being performed by the Suffolk County Department of Health Services (SCDHS). ...
read more