Much of the land in Orient is protected from development thanks to the sale or donation of development rights or easements. Other protected areas are State, County and local parklands and subdivision open spaces. As of 2016, there were 772 homes in Orient, 175 individual building sites and a calculated yield of 163 additional potential building sites on subdividable unprotected land. In the town of Southold, any new subdivision over 7 acres must preserve 60% open space as a "Standard Subdivision". "Conservation Subdivisions" protect either 75% or 80% open space. The open space requirements are met through clustering new homes on smaller lots. There are several pending large subdivision proposals in Orient. Here are links to the Southold Town Planning Department files on these proposed subdivisions:
Conservation Subdivisions:
Standard Subdivisions:
Other Resources
Protected Lands in Orient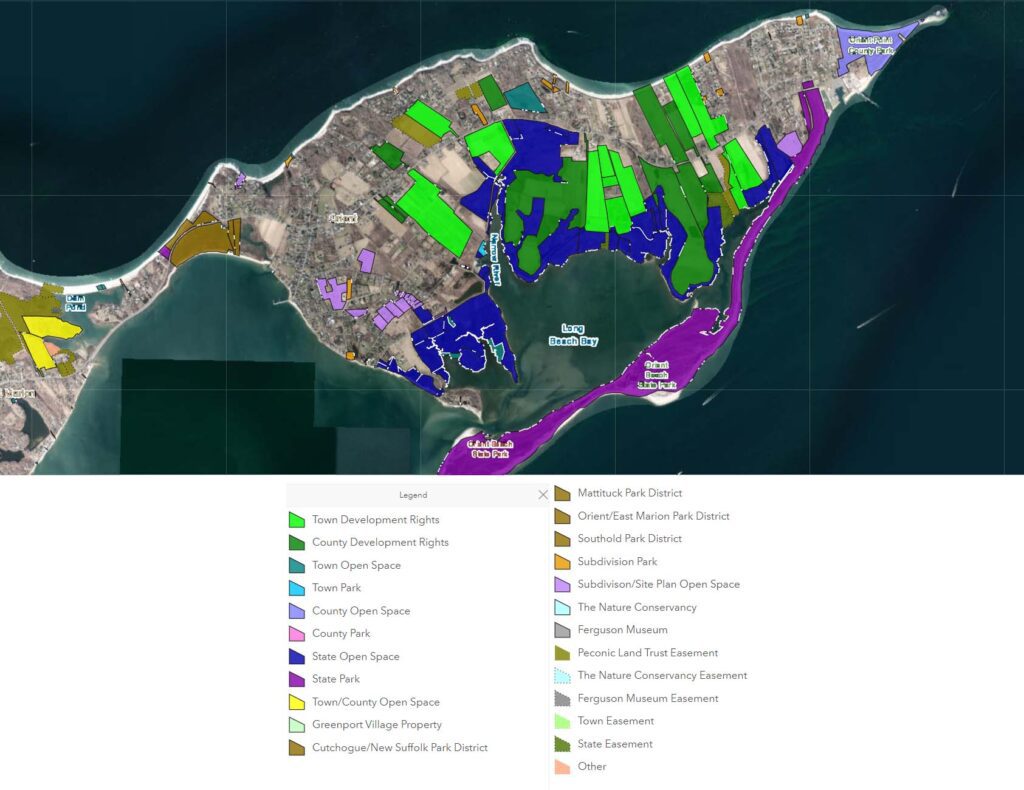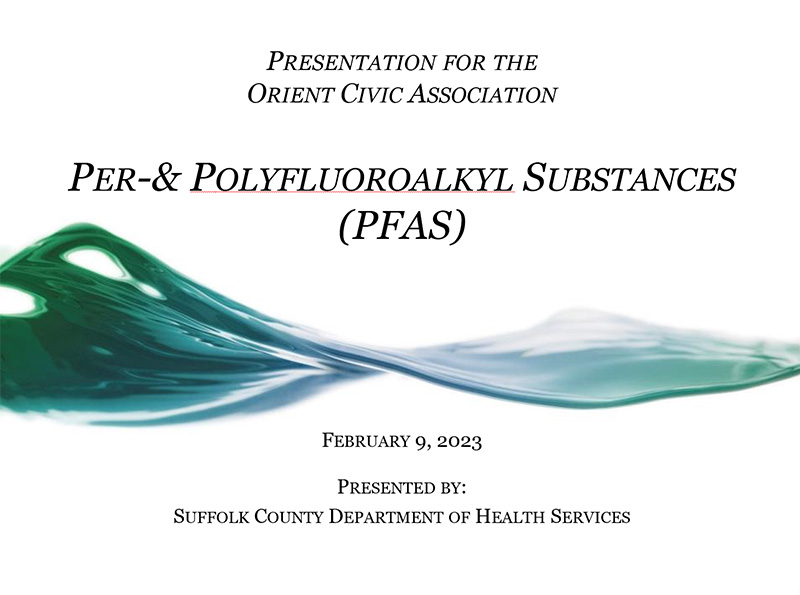 On Thursday Feb. 9, 2023 the Orient Association hosted a Zoom Information Session so that the community can learn more about the expanded water testing survey for PFAS contaminants that is being performed by the Suffolk County Department of Health Services (SCDHS). ...
read more