WHY DO WE NEED THE ORIENT ASSOCIATION?
Because you deserve to be heard
OA's mission is to provide forums for the people of Orient to learn about the issues that affect them, and to express their views and concerns about those issues. Our goal is to find constructive approaches to improve our community and to help solve the problems that we face. If you have an issue of concern please let us know, we want to hear about it.
Each community has unique needs
We are a part of Southold, the North Fork, the East End, Suffolk, New York, USA. Each of these geographic areas has its own focus and concerns. Each has its own structural organizations designed to address those issues. And each locality within those larger units has a slightly different set of perspectives and needs. While the government and civic organizations of the town, the county, the state and the country all try to carry out their missions, the individual communities must have a chance to express their priorities and values. OA's goal is to give the people of Orient that voice.
It takes organization to bring about action
Each of us can learn, decide, speak out, vote on the matters that affect our homes, our jobs, our lives. When we are able to get together and pool our ideas, resources and actions, we have a better chance of accomplishing our goals. OA cannot replace the efforts of the many individuals who work to improve our local and broader communities. But we can reinforce and foster those efforts. As a group, it is easier to monitor the things that concern us, share the load and multiply the results.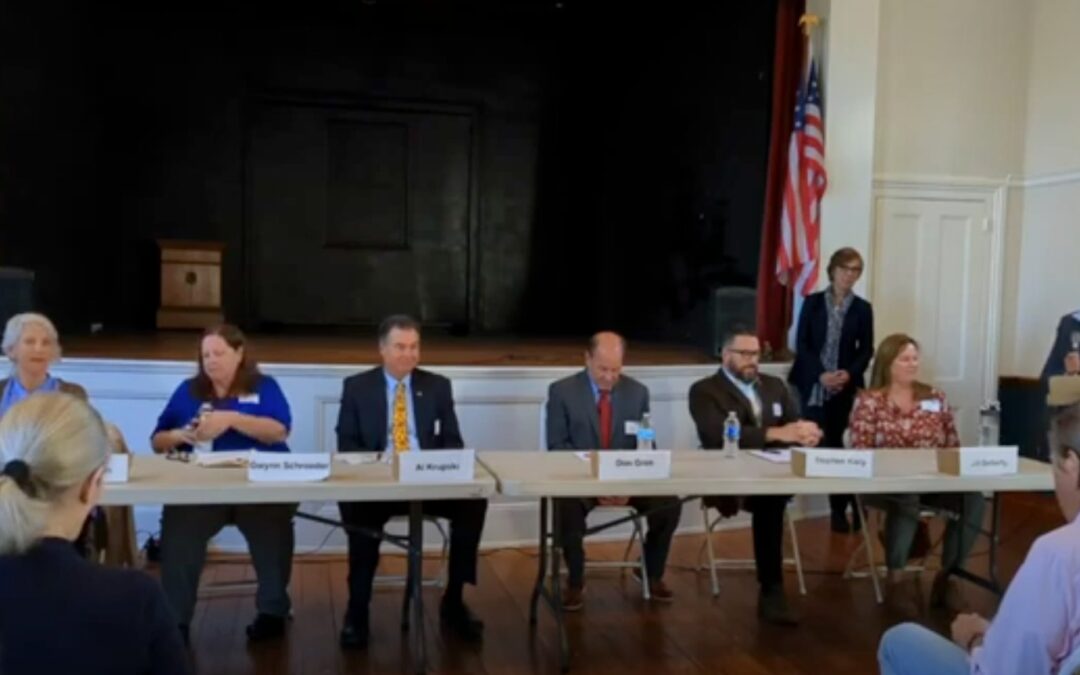 Orient Association and East Marion Community Association present: THE CANDIDATE FORUM and ELECTION SCHEDULEFORUM: Saturday, October 28 2023 • Poquatuck Hall • 10amYou are invited to attend a forum of candidates for Southold Town Supervisor, Board, Justice, Tax Assessor, Trustee, and Receiver of Taxes. Hear the people that will be on your ballot for election on Tuesday, November 7, 2023.Join us on Saturday, October 28, 2023 at 10am. At Poquatuck Hall, 1160 Skippers Lane, Orient.
read more