Orient Association Public Forum Community Issues and Priorities from the Southold Town and Hamlet Survey – Nov 12, 2022
What are the results?
What do they mean?
How are the topics related?
How are they being addressed now?
What should the next steps be for areas of concern?
Find out more about where we stand on some important issues:
House Size
Water Quality
Conservation and Proposed Subdivisions
Affordable Housing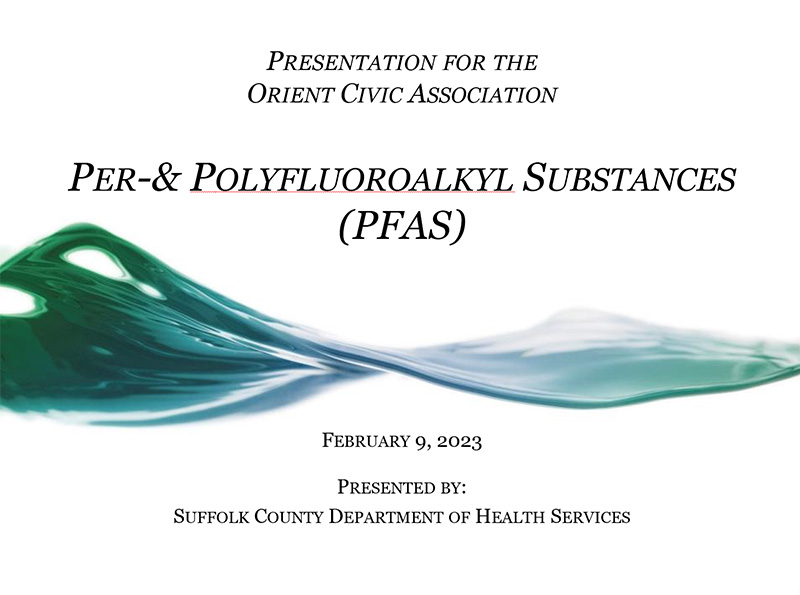 On Thursday Feb. 9, 2023 the Orient Association hosted a Zoom Information Session so that the community can learn more about the expanded water testing survey for PFAS contaminants that is being performed by the Suffolk County Department of Health Services (SCDHS). ...
read more