Dear Orient Community Residents:
What do you value most about where you live? What are your biggest concerns?
The North Fork Civics, a coalition of civic groups from the hamlets of Southold Town, are asking ALL residents to answer a survey to determine areas of concern in the town in light of population growth and increased development pressure.
The survey can be found using this link: https://nfcivics.org/priorities
The information will be used to better serve our communities and the civics' mission to inform, educate and act upon issues of importance facing our hamlets.
The survey will be available online from now through July 31. Hard copies of the surveys will also be available at local libraries beginning June 17 and results will be announced in September.
Join us to preserve and improve the beautiful place we call home.
We thank you.
North Fork Civics
Nfcivics.org
You don't have to sign up for google to take the survey. Email addresses are not collected.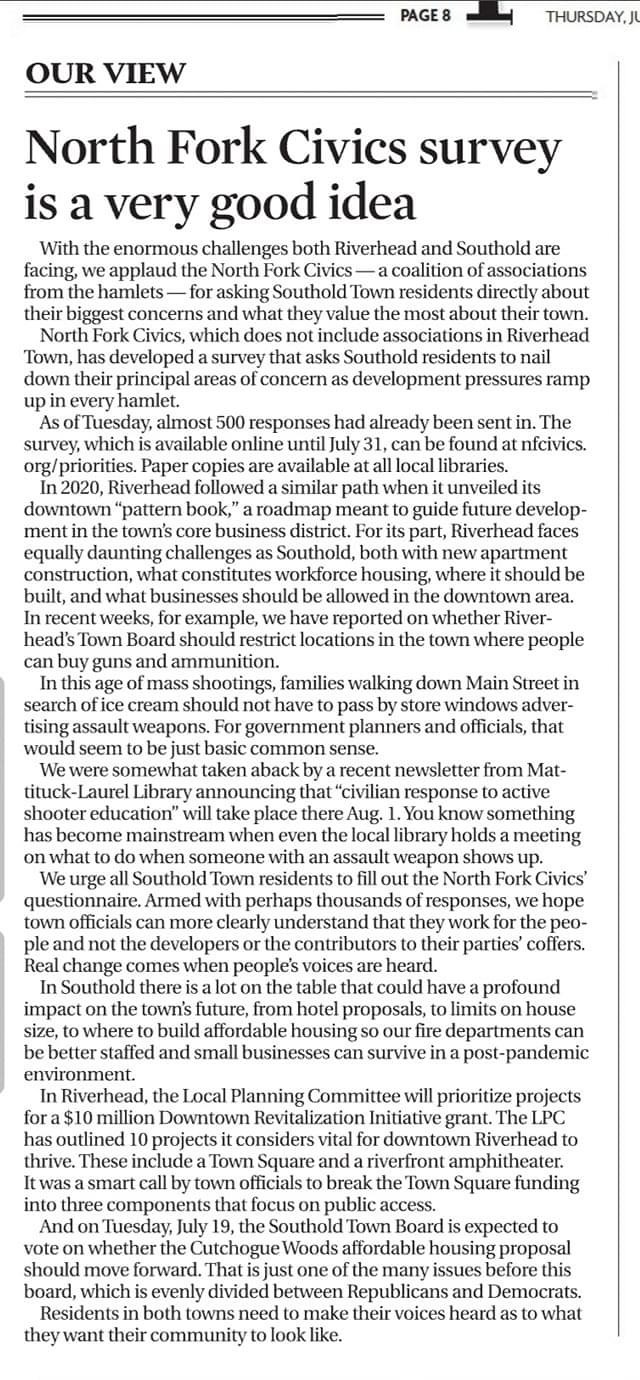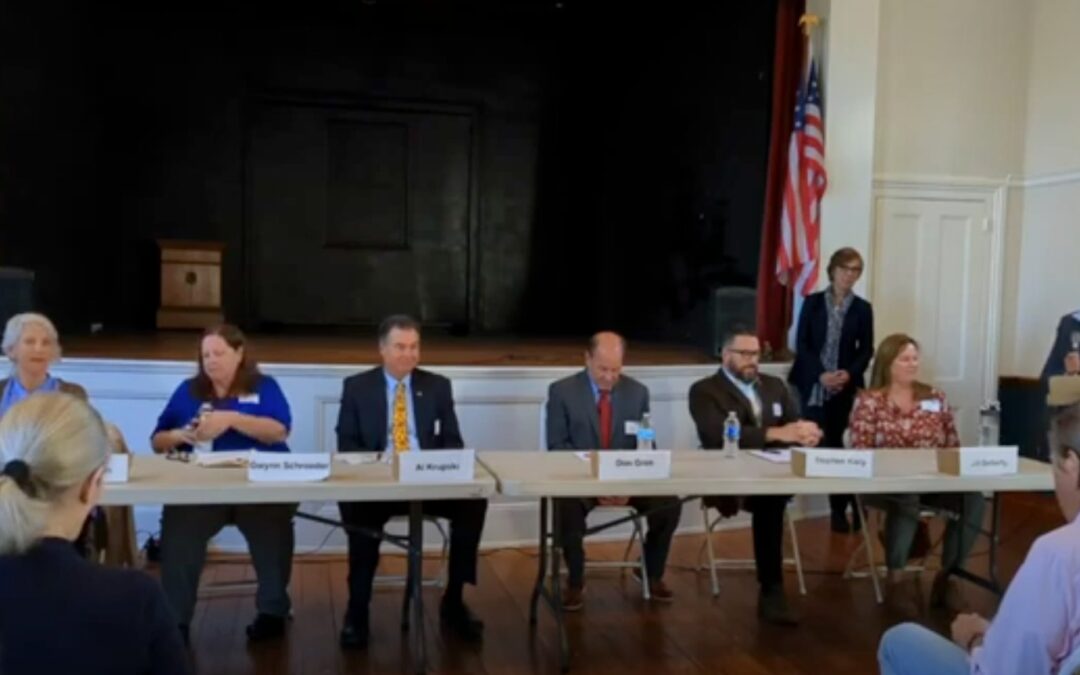 Orient Association and East Marion Community Association present: THE CANDIDATE FORUM and ELECTION SCHEDULEFORUM: Saturday, October 28 2023 • Poquatuck Hall • 10amYou are invited to attend a forum of candidates for Southold Town Supervisor, Board, Justice, Tax Assessor, Trustee, and Receiver of Taxes. Hear the people that will be on your ballot for election on Tuesday, November 7, 2023.Join us on Saturday, October 28, 2023 at 10am. At Poquatuck Hall, 1160 Skippers Lane, Orient.
read more