Dear Friends and Neighbors,
Though the world may seem out of control, Orient continues to maintain its warm community spirit. We hope you are well and enjoying our lingering fall and the beginning of the holiday season. The current focus is on community character and development in Orient; specifically, a proposed five-home + barn building subdivision called the Orchards, at Holyoke and Orchard Streets. Please read more about why there is strong concern regarding its impact on the village, clarified in the two letters we've posted on the website, both written by Orient residents. There is still time to share your comments with the Southold Town Planning Board. Now is the time to write a letter, send an email, and attend the public hearing on December 7th at 6pm (Agenda). Send your comments to the Southold Town Planning Board. The public comments period is kept open for 10 days after the hearing is closed, and possibly longer if the Planning Board chooses to extend more time. Permission is granted by the authors of the letters and documents posted on the OA website to use in your own comments. Or, use the Community Support Form, below.
Building in Orient directly ties to addressing Southold Town house size. If you were here in 2015, you probably remember the Town Board's Comprehensive Plan and the Orient Plan taking shape; at long last, the Town's Comprehensive Plan has been adopted. OA will respond with an implementation timeline zeroing in on the issues you told us were most important to you, which includes house size, water quality, traffic control among the 9 propositions (https://orientassociation.org/the-orient-plan-propositions/) voted on by the OA members. By renewing your membership, you are helping efforts to protect the unique character of Orient for future generations.
With appreciation and kind regards,
Drianne and the OA Board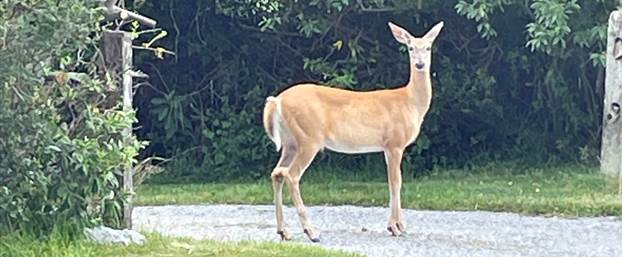 The Orient Association is hosting a Deer Management Forum on Saturday, August 13th at 9:30 am in Poquatuck Hall. The guest speakers will be:
Greg Doroski- Town Board Member and Liaison to the Deer Management Task Force
Craig Jobes- Southold Town Environmental Analyst in charge of the hunting program and de facto member of the Deer Management Task Force
Arnold Blair- Nassau Point Property Owners Association Deer Committee and member of the Town Deer Management Task Force.
Find out what the Town is doing to control the deer population and see what you can do to help Learn about the rules and regulations that control hunting methods in Southold.
read more

Now that we are a few months into the Orient water project, I wanted to give you an update on our progress.
As you know, we started this project with the goal of assessing, now and in the future:
Ground water quantity
Ground water quality
Surface water health
In each case, we wanted to know whether there are steps that should be taken to improve and protect our water resources. 
read more