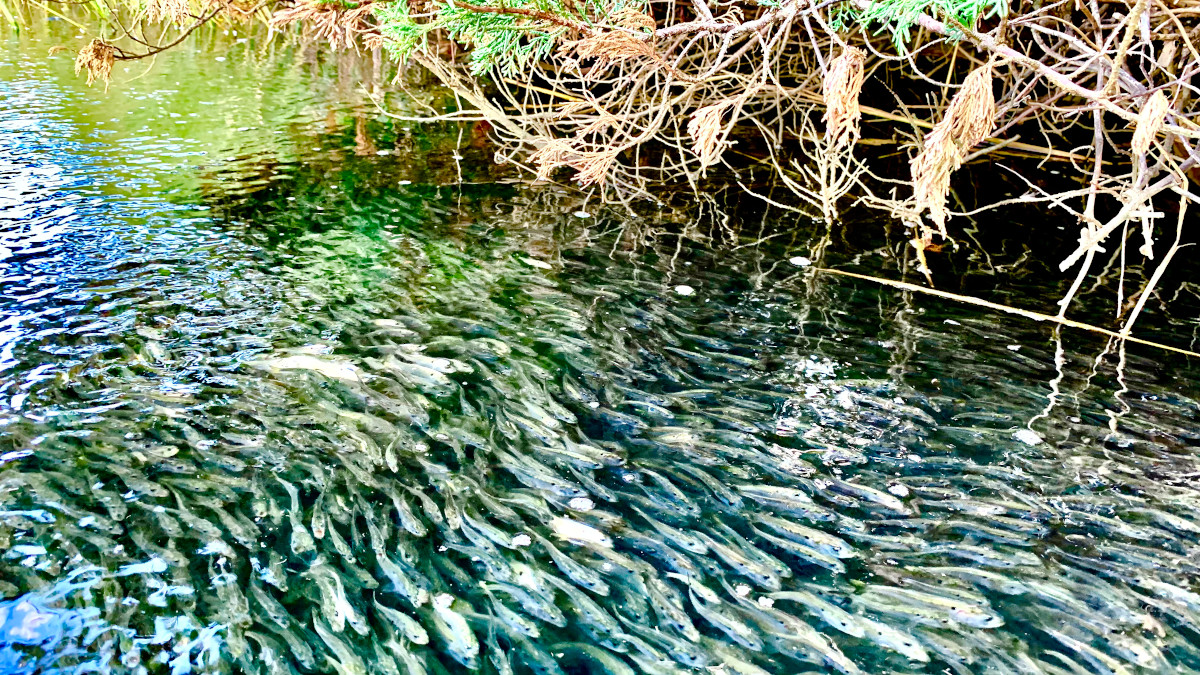 Orient sits atop a single, thin, freshwater aquifer and is surrounded by beautiful, productive bays and estuaries.  Unfortunately, both our groundwater and our surface waters have been degraded over the past half-century, and both face significant threats going forward.
Water is the lifeblood of this community, so the OA believes it is critical to understand and confront these threats.  We are therefore working on developing a comprehensive plan for remediating and protecting the hamlet's ground and surface waters.  The plan will cover three areas:
Situation assessment
Prioritization of actions to be taken
Activation (identification of funding and responsible party–Suffolk County Government, NYC DEC, EPA, etc.)
Suffolk County has recently commissioned significant research and provided new funding for groundwater, wastewater, and surface water problems, but for real and immediate impact in Orient, local action is needed.
Our goal is to substantially improve Orient's ground and surface waters and implement a long-term, responsibly funded management plan that will sustain Orient's water quality and protect our community's health long into the future.
The OA has engaged experts (hydrologists, biologists, stormwater, groundwater, and wastewater specialists) to make sure both the situation assessment and the recommended actions are based in science.  This expert consulting represents a significant investment, but a large group of Orient residents has supported the project.
When the consulting engagement is complete, the OA will present findings and recommendations to the community and will lobby the appropriate entities (Southold Town, Suffolk County, New York State, federal agencies) to take action on the highest priority projects.
If you are considering making a larger donation, you can help us save credit card fees and make your donation go further.
By check:
Address: Orient Association, POB 282, Orient, NY, 11957
Payable to: "Orient Association"
Note: Mark your check as directed to "OA Water Project"
By Zelle
Name: Orient Association
Email: 

[email protected]

Mobile number: leave blank
Memo: write "OA Water Project and your email address"
or… Donate by credit card by clicking below: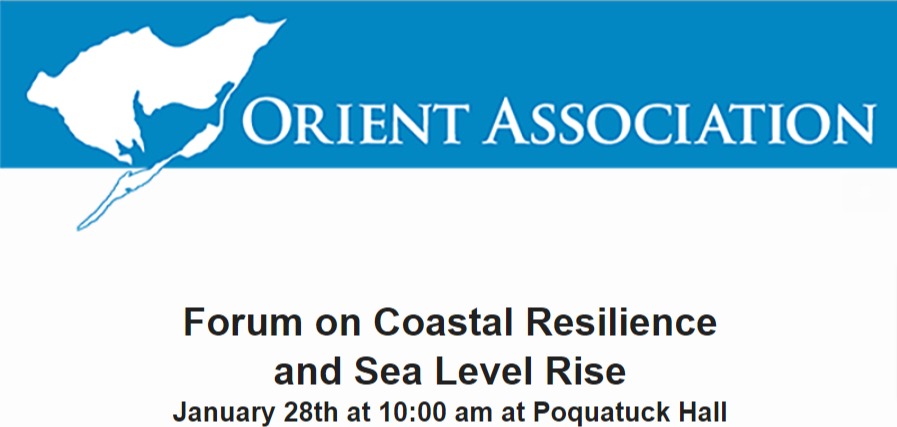 Elizabeth is a Sustainable and Resilient Communities Extension Professional with New York Sea Grant. She is supporting Suffolk County communities within the Long Island Sound watershed with sustainability and resilience planning and implementation of projects. The goal of this work is to help communities anticipate and overcome disturbances caused by a changing climate. Elizabeth will discuss sea level rise and environmental threats affecting Orient, as well as opportunities to increase resilience.
read more