Vision
The vision of the Southold Historic Preservation Commission is to ensure that the town's essential character and historical significance are maintained through the preservation of its 17th, 18th, 19th and early 20th century architectural, historic and cultural treasures.
Mission
The mission of the Southold Historic Preservation Commission is to afford proper recognition to the town's historic landmarks and to protect them from incompatible alterations or demolition. Doing so will maintain them for the continuing recognition, use, and enjoyment of current and future residents and visitors of the town.
The commission will meet these objectives by:
Emphasizing as a statement of local policy that the conservation, protection, enhancement, and preservation of local designated landmarks is necessary to promote the cultural, economic, educational, and general welfare of the town's residents
Encouraging the identification and recognition of historic resources which represent distinctive elements of the town's historic, architectural, and cultural heritage
Providing for the careful, thoughtful and informed evaluation of any proposed alteration, demolition, or removal of the visible facades of any designated local historic landmark
Promoting heritage tourism
Resources
Meeting agendas and minutes can be obtained using our document management porthole in a folder called committees.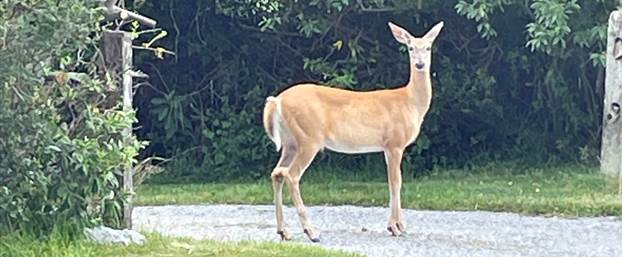 The Orient Association is hosting a Deer Management Forum on Saturday, August 13th at 9:30 am in Poquatuck Hall. The guest speakers will be:
Greg Doroski- Town Board Member and Liaison to the Deer Management Task Force
Craig Jobes- Southold Town Environmental Analyst in charge of the hunting program and de facto member of the Deer Management Task Force
Arnold Blair- Nassau Point Property Owners Association Deer Committee and member of the Town Deer Management Task Force.
Find out what the Town is doing to control the deer population and see what you can do to help Learn about the rules and regulations that control hunting methods in Southold.
read more