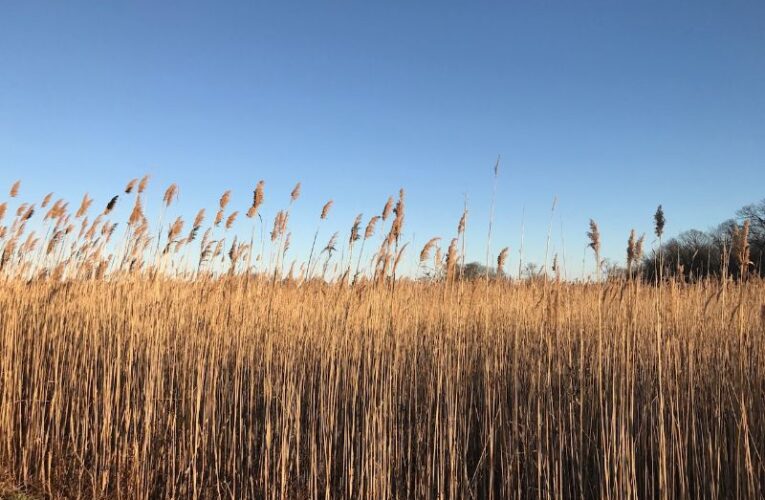 A presentation about the future of Broad Meadows in Orient, NY and proposed restoration of the marsh area to the east of Narrow River Road. Elizabeth Hornstein, State Coordinator for the Peconic Estuary Partnership, will share plans to the Orient Community and answer questions about the future of Broad Meadows.
Peconic Estuary Partnership, Town of Southold and Ducks Unlimited presents on the restoration plans for Broad Meadows Marsh located in Orient, NY, immediately south of Route 25 and east of Narrow River Road. The marsh is currently dominated by the invasive plant Phragmites due to restricted tidal flow. Restoration is needed to improve tidal flow to the marsh and promote the re-establishment of native marsh vegetation. The proposed restoration work will result in improved habitat for wildlife and increase resiliency to rising seas.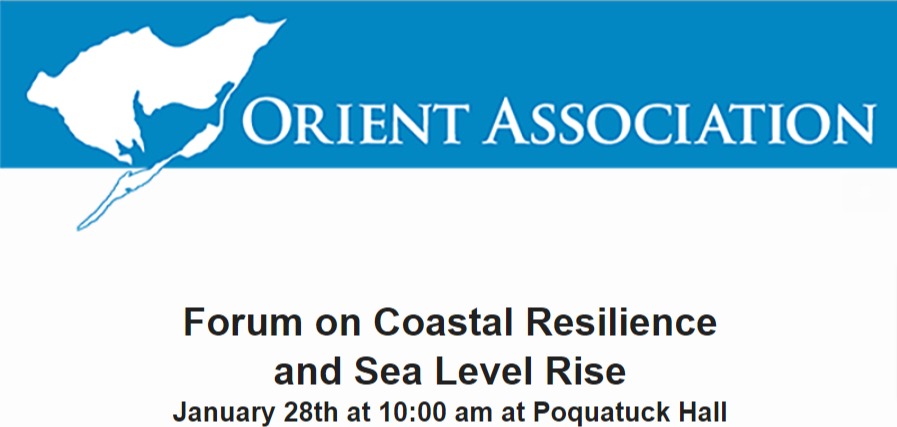 Elizabeth is a Sustainable and Resilient Communities Extension Professional with New York Sea Grant. She is supporting Suffolk County communities within the Long Island Sound watershed with sustainability and resilience planning and implementation of projects. The goal of this work is to help communities anticipate and overcome disturbances caused by a changing climate. Elizabeth will discuss sea level rise and environmental threats affecting Orient, as well as opportunities to increase resilience.
read more