13th Annual Heritage Day
Sunday, July 3rd @ 12 noon
Oysterponds Historical Society
1555 Village Lane
Orient, NY
Featuring…
A Red, White & Blue Parade Down Village Lane *
Welcome & Invocation
Recitation of The Pledge of Allegiance
"God Bless America" Sung by Franklin Mastrangelo
Reading of The Declaration of Independence
Hot Dogs, Sweet Treats**, Kids' Games,
and music by the Mudflats in Poquatuck Park
* We invite kids to patriotically decorate their bikes and join the parade;
they should assemble at 11:30am on Oysterponds Lane,
behind the Grand Marshals.
** We also invite those in the community who have a baker's touch
to bring patriotically-decorated cookies, cupcakes, and other sweet treats!
The History of Heritage Day
The progenitor of Heritage Day, Oysterponds native-son Augustus Griffin,
began a tradition of the reading of the Declaration of Independence every July 4th.
Many years later, that simple ceremony has grown into Heritage Day,
an annual celebration where the community comes together.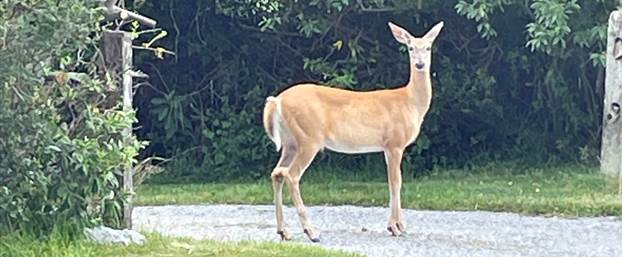 The Orient Association is hosting a Deer Management Forum on Saturday, August 13th at 9:30 am in Poquatuck Hall. The guest speakers will be:
Greg Doroski- Town Board Member and Liaison to the Deer Management Task Force
Craig Jobes- Southold Town Environmental Analyst in charge of the hunting program and de facto member of the Deer Management Task Force
Arnold Blair- Nassau Point Property Owners Association Deer Committee and member of the Town Deer Management Task Force.
Find out what the Town is doing to control the deer population and see what you can do to help Learn about the rules and regulations that control hunting methods in Southold.
read more