The US Environmental Protection Agency on Tuesday proposed the first national drinking water standard for "forever chemicals" that are dangerous to human health. The move could radically affect drinking water for nearly everyone in the United States.
The new rule intends to set drinking water standards for six per- and polyfluoroalkyl substances, also known as PFAS or "forever chemicals." PFAS are a family of ubiquitous synthetic chemicals that linger in the environment and the human body, where they can cause serious health problems.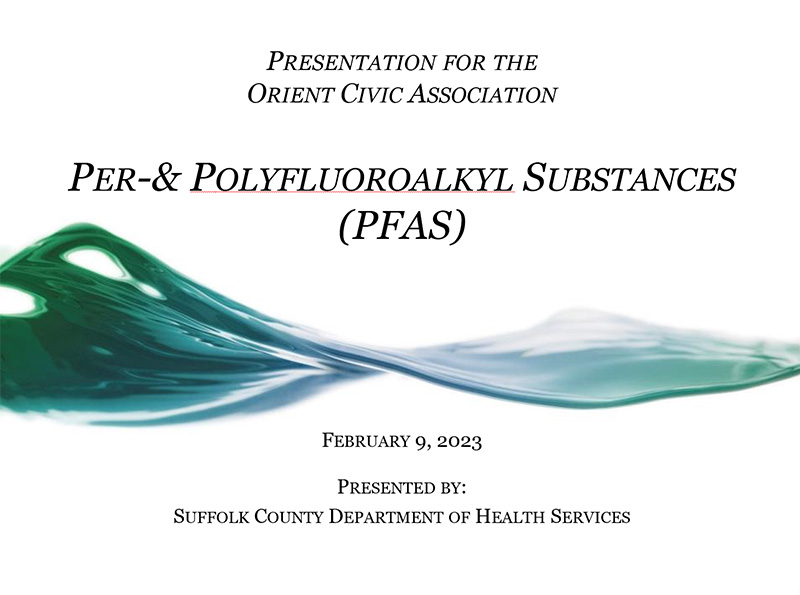 On Thursday Feb. 9, 2023 the Orient Association hosted a Zoom Information Session so that the community can learn more about the expanded water testing survey for PFAS contaminants that is being performed by the Suffolk County Department of Health Services (SCDHS). ...
read more